Kinky Nirvana Naked Tattooed Female Muscle
"Kinky Nirvana is the ultimate tattooed female muscle babe. She is covered in tattoos, she's buff and she could kick your ass!"
Kinky Nirvana looks like she is straight out of a movie. Covered in tattooed from head to toe and full of sexy female muscle this girl is badass! We love the way she dominates on her camera and shows off all that beautiful muscle. If you're into the femdom thing she is worth a look. We love love to get our paws in that naked body and biceps!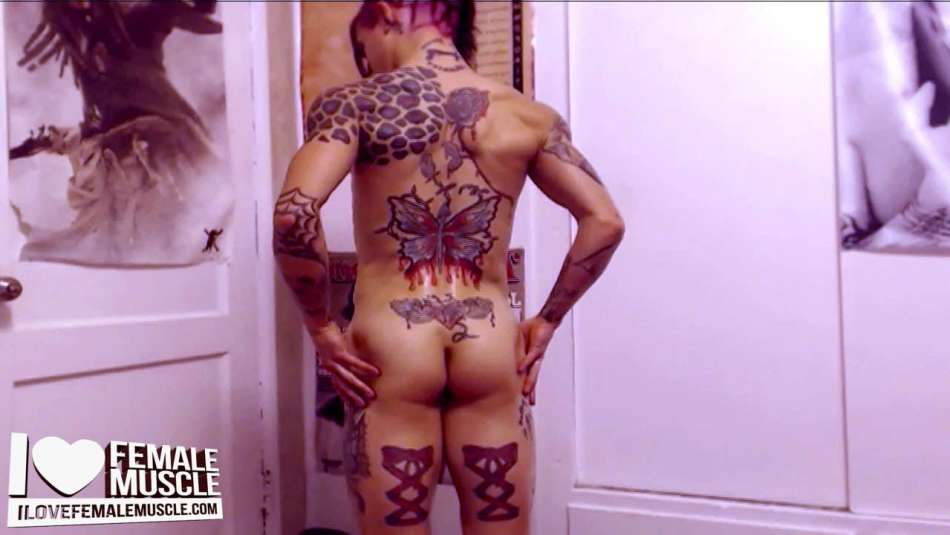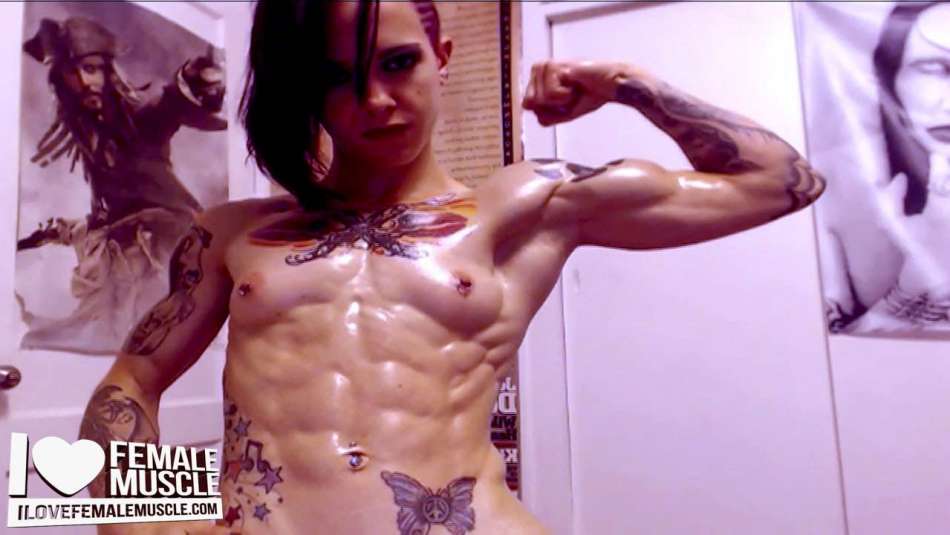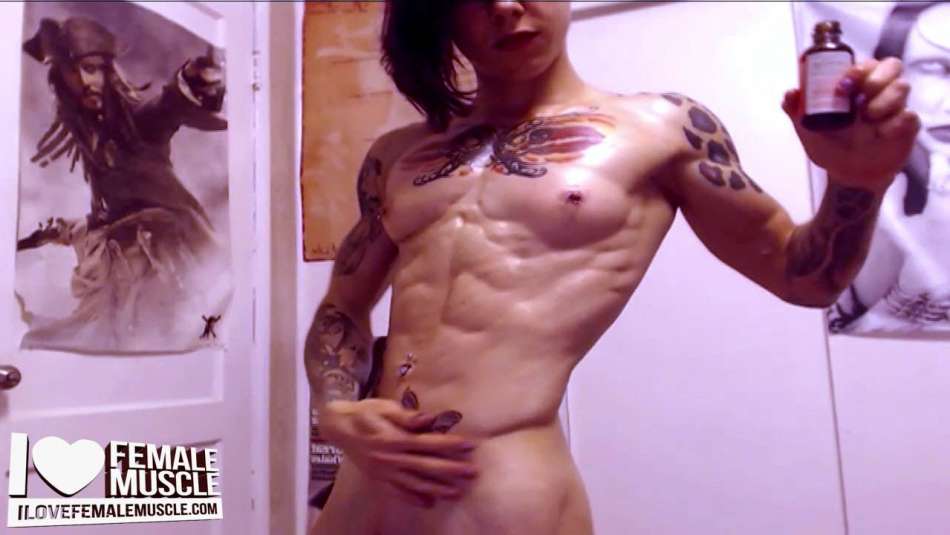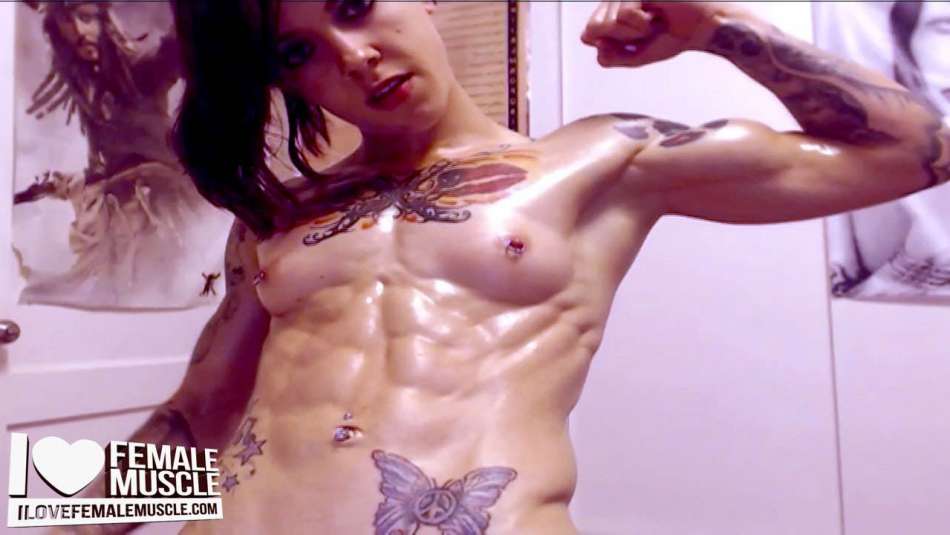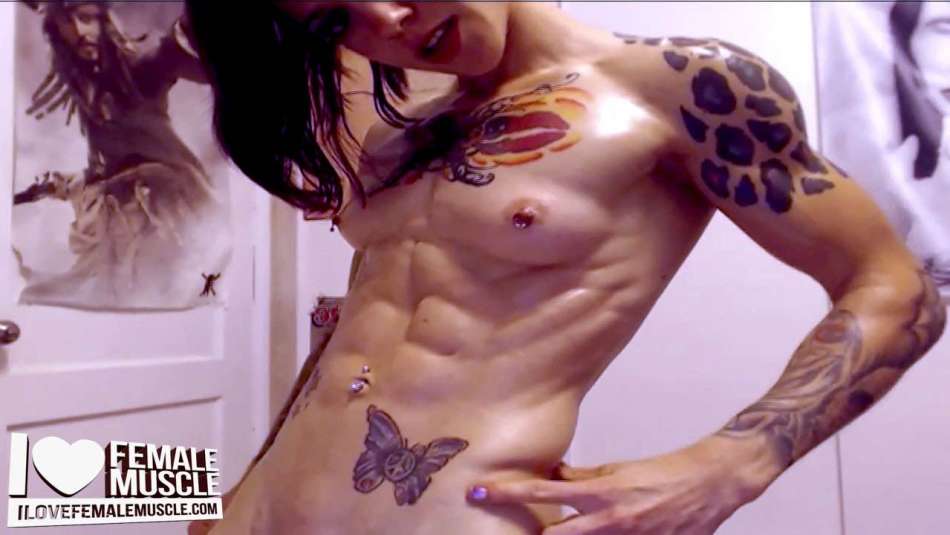 Want to see more of Kinky Nirvana? You can find her here:
most recent posts
WEBCAMS ONLINE NOW